0 items in Cart.
View Cart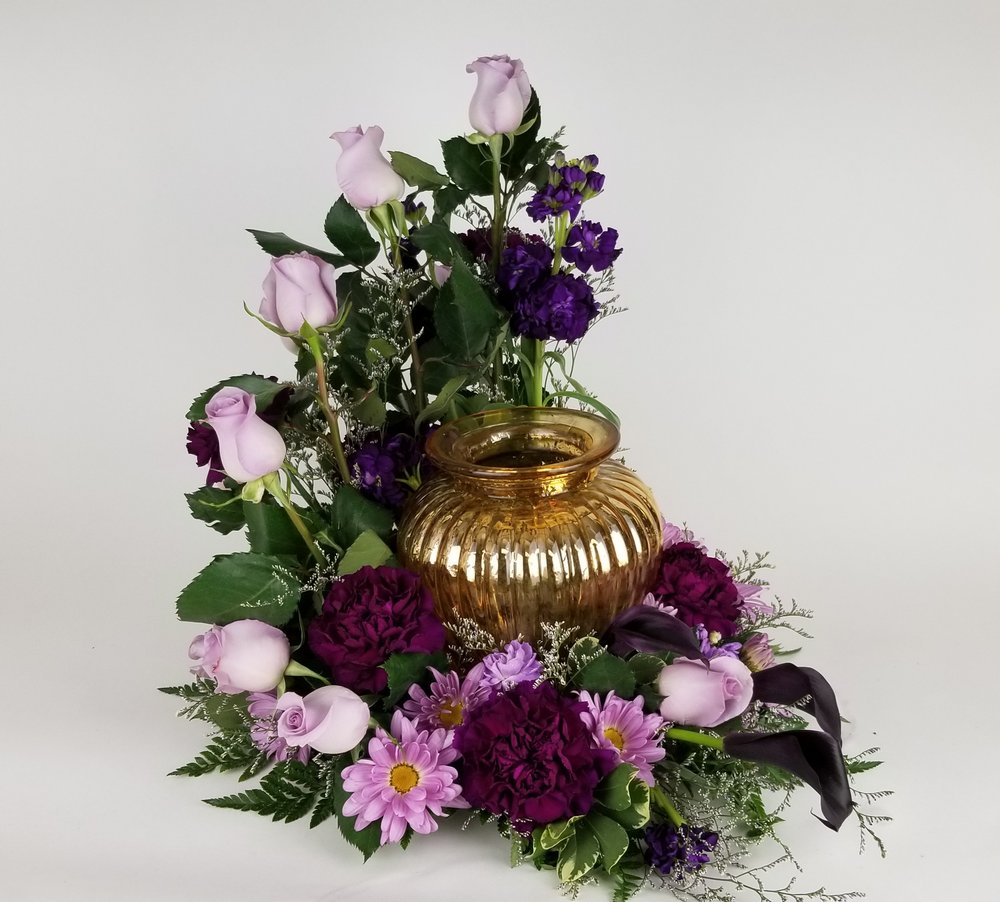 purple passion sympathy $149.99
Purple shows the passion of one's life. This can be made in several different colors, but if purple was the favorite color, this fits perfectly!

(The gold vase represents the urn and is not included)
Item / SKU Number - 1906291030

Ask a question...
** Local delivery is included in our product prices. **

0 items in Cart.
View Cart