0 items in Cart.
View Cart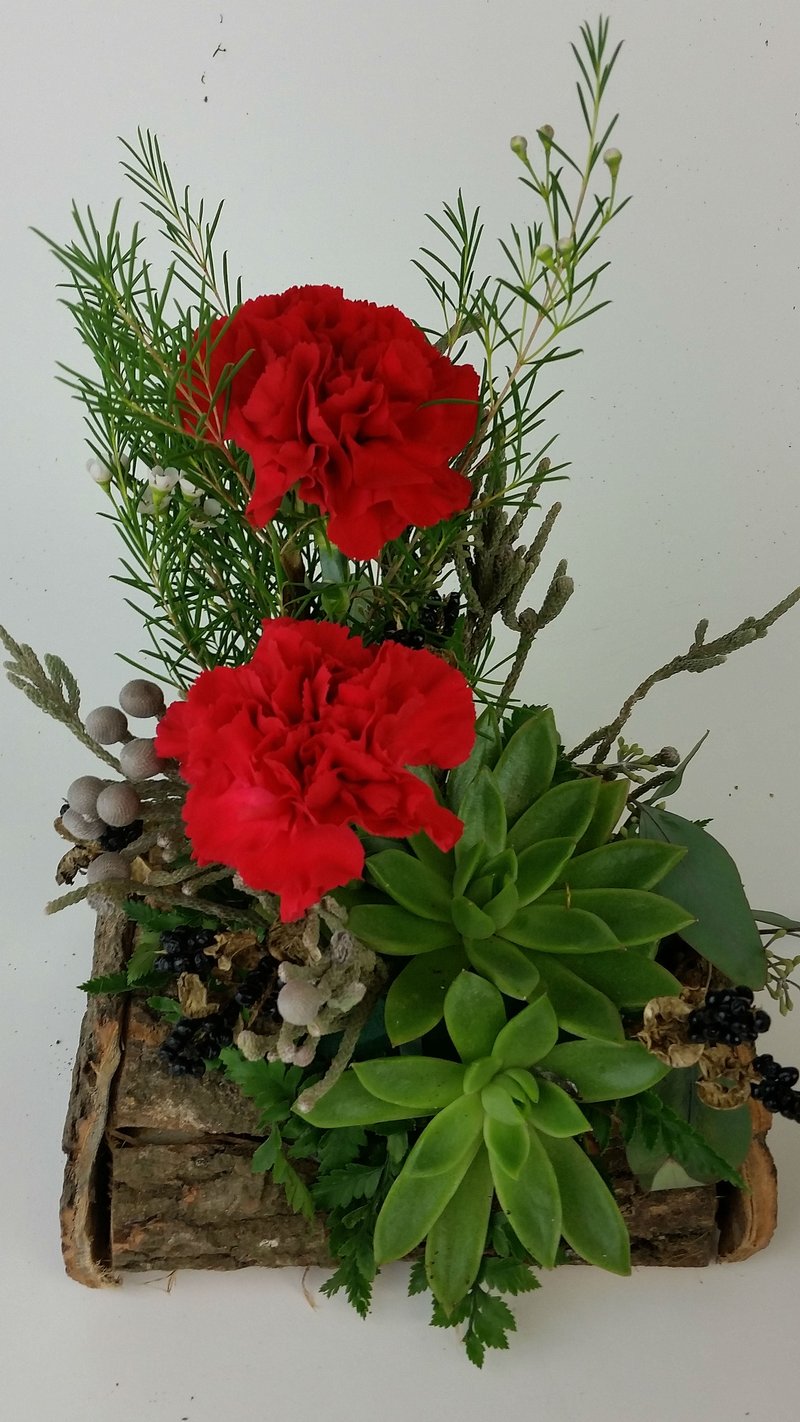 Succulent and Spice! $39.99
Reminds me of taking a long walk in the forest preserve. Natural beauty of the bark container with succulents and spicy red carnations
Item / SKU Number - 1710201433
Sizes and Descriptions
Small
succulents and carnations
$ 39.99

Ask a question...
** Local delivery is included in our product prices. **

0 items in Cart.
View Cart