0 items in Cart.
View Cart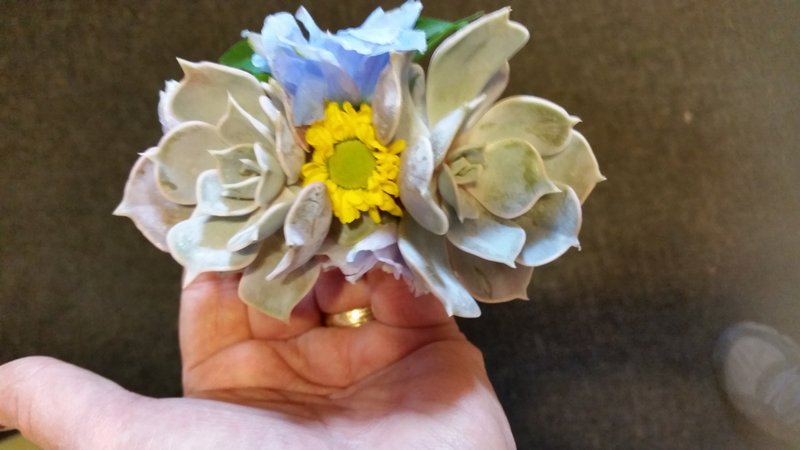 Succulent Bracelet $39.99
Something to set you apart from everyone else! Succulents accented with light blue delphinium and a yellow micro daisy!
Item / SKU Number - 00002841
Sizes and Descriptions
one size
succulent bracelet
$ 39.99

Ask a question...
** Local delivery is included in our product prices. **

0 items in Cart.
View Cart