0 items in Cart.
View Cart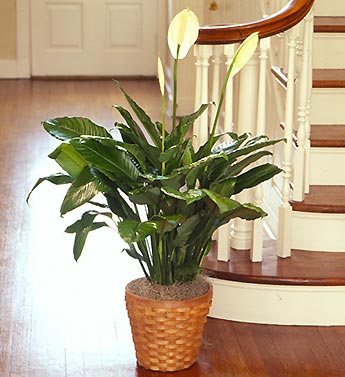 Peace Lily (spathiphyllum) $39.99-$99.99
A serene beauty, the Spathiphyllum--also known as the "peace plant"--is prized for its exuberant green leaves and graceful white blooms. Set in a floor basket with a bow.
Item / SKU Number - 00002797

Ask a question...
** Local delivery is included in our product prices. **

0 items in Cart.
View Cart