0 items in Cart.
View Cart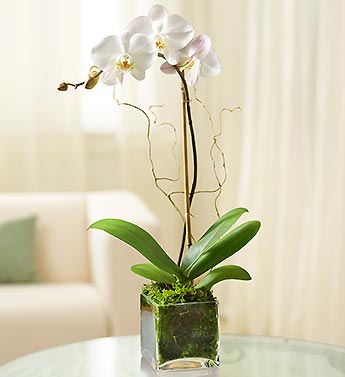 Orchid Plant $59.99
Hard to say, but easy to love. That's the striking Phalaenopsis orchid. Its graceful beauty adds elegance to any setting, with vibrant green leaves that complement a long, delicate stem and wing-shaped blooms. Beautifully set in a chic glass cube planter.
Item / SKU Number - 00002800

Ask a question...
** Local delivery is included in our product prices. **

0 items in Cart.
View Cart