0 items in Cart.
View Cart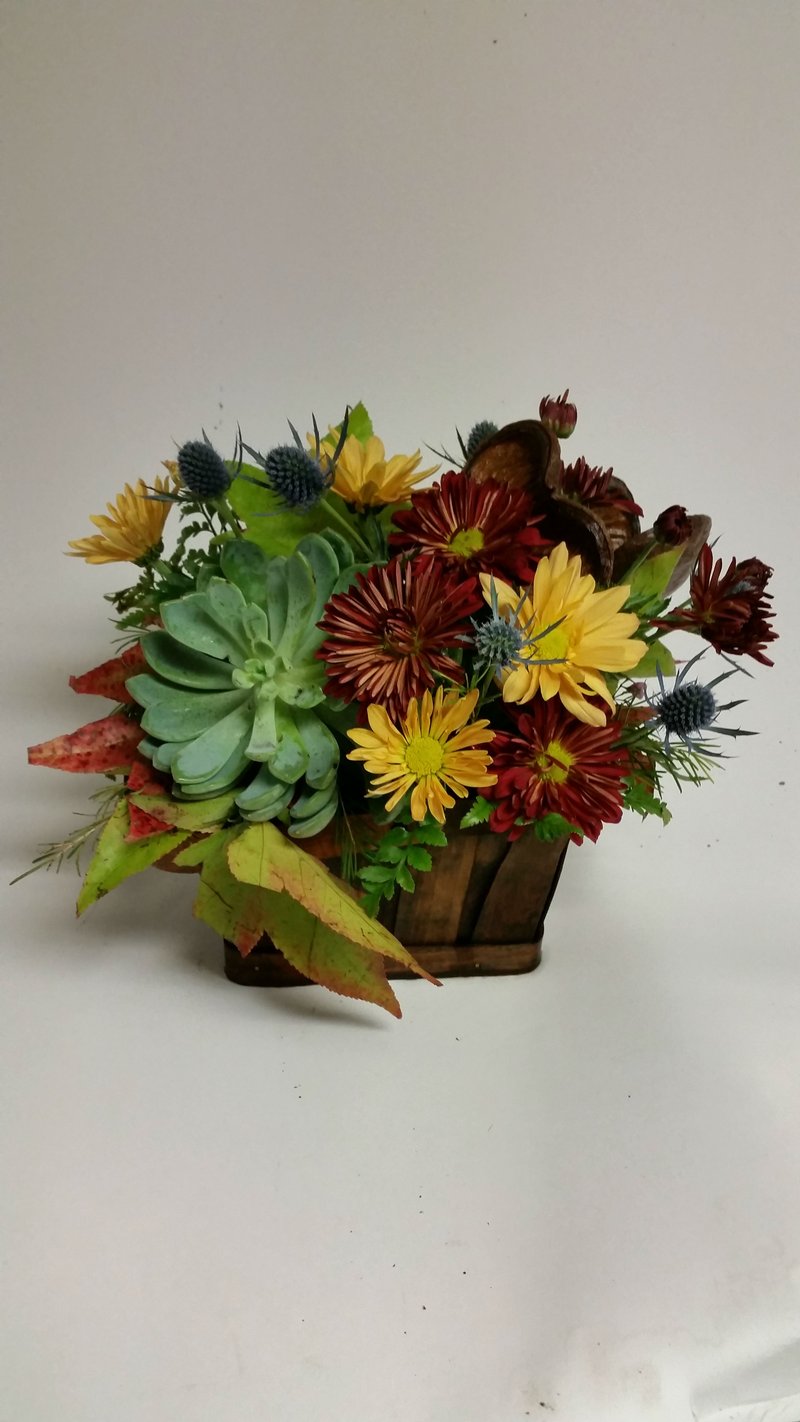 Fall basket $49.99
A basket of fall! Fall colored mums accentuate a succulent to give that autumnal feel!
Item / SKU Number - 1710231346
Sizes and Descriptions
Medium
fall basket
$ 49.99

Ask a question...
** Local delivery is included in our product prices. **

0 items in Cart.
View Cart